Luminate was designed with small businesses and organizations in mind. It's highly adaptable, looks great on mobile devices, and is optimized for speed.
We looked at a range of business websites when building this theme, and included options for critical elements. You can upload a logo, of course. But we also included the option to display a phone number, business hours, or a custom message at the top of every page above the header.
Menus and Mobile
Luminate comes with three menu locations. You can display links in the top bar, main navigation, or footer. All the menu areas support social icons. On mobile devices, the main navigation collapses into an off-canvas menu and is available with a quick tap.
Options
You can upload a logo, set a background, add text to the top bar, change the highlight colors, and choose a sidebar layout.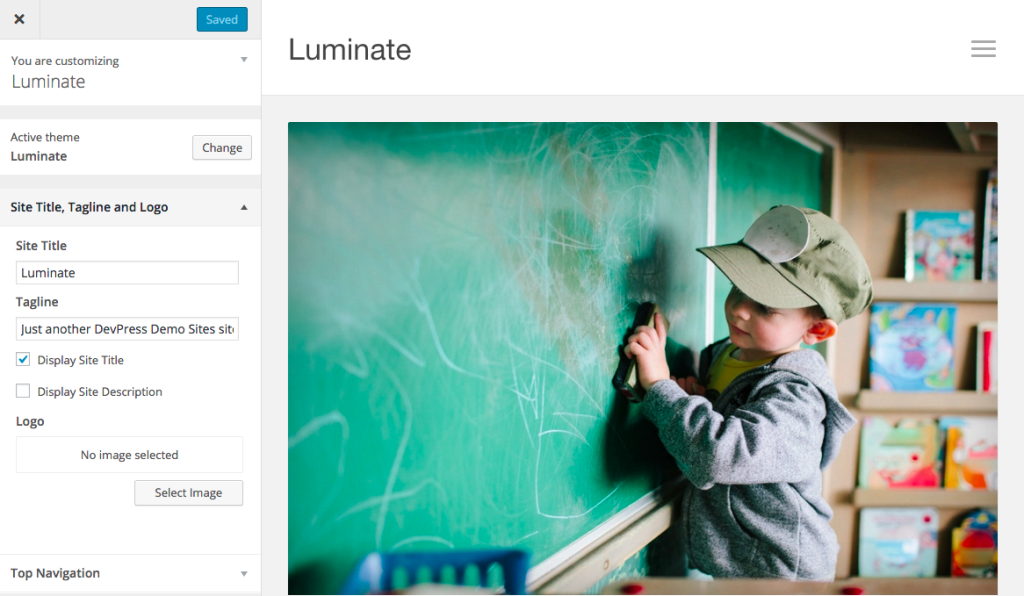 Speed
One of the most critical aspects of a website is how quickly it loads. Luminate is designed to be fast. No heavy frameworks, scripts, or images. CSS and JavaScript is combined and minified. Developers who wish to build on top of Luminate can make use of our Grunt build process.
Get Started
Our themes have a 30 Day No-Risk Guarantee. Give Luminate a try and see if it works for your website!